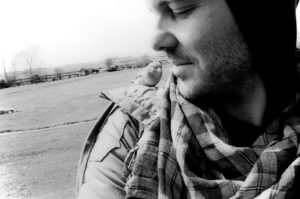 I've always worked hard to gain my independence and the possibility to travel and make my photo reportages around the world.
From 2009 I've ever worked with Photography trying to specialize myself in different areas: Sports, Events, Food, Interiors, Portraits but my great passion is Reportage of travels and landscape.
I think to have a very personal approach to Photography: intimistic, real but poetic. I like to investigate on human being and his relations with space, landscape.
I'd like to think and act like an editor, not only like a photographer. Thanks to photography, I'd like to tell always a new story: a new story about the people, countries, habits. With my pictures, I'd like to create frames in which the people and actions take life and interact with the viewer.
Internationally mobile with open and creative mindset, I'm curious about the world, I love travelling and discovering other cultures, feeling comfortable in other cultures and other countries.
+10 Years of experience in Photography, Photo-Reporter, Travel Reportage, Interiors, Sport Photography, Food Photography, Events Reportage, Advertising, Contents for Social Networks and website. I've worked for Press Companies, Fashion, Sportswear, Luxury and Food brands.
Respected leader of creative teams, multimedia divisions and corporate communications departments. Conceptualize and orchestrate reportage, editorial contents and campaigns for national and international application.
Particular focus on the ideation and production of innovative photographic contents projects and reportage.
Still life and studio expert, shooting for commercial, e-commerce products, contents for marketing materials.